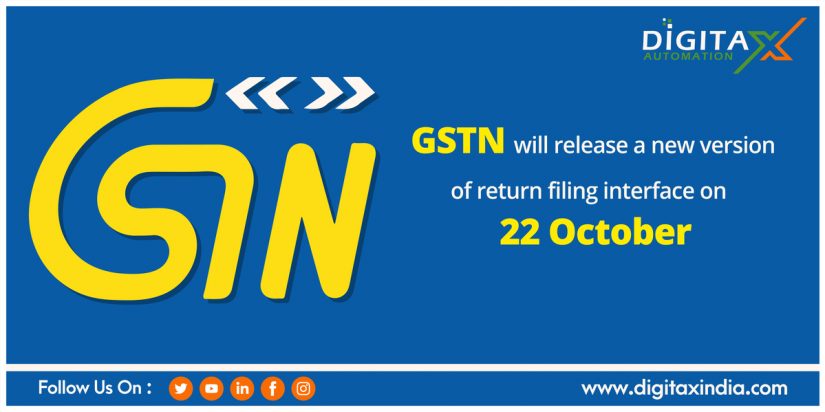 On October 15, 2019
GST, GST Updates, GSTNews
With an aim to further simplify the process filing GST,  GST Network (GSTN) will release an improved version of the GST return filing interface on 22 October. Many suggestions provided to the department were incorporated in version 2 which is in place right now and the other updates can be seen in version 3 which is going to roll out in October this year. 
"GST Network provides IT infrastructure and services to central and state governments, taxpayers and other stakeholders for implementation of the GST. Goods and Services Tax (GST) has reduced convolution in indirect taxation as its implementation has lowered the number of forms to be filed by businesses to just 12, from 495 under as many as 17 central and state laws in the pre-GST era, said CEO of GSTN i.e. Goods and Services Tax Network CEO Prakash Kumar at program organised.
Kumar added that the indirect tax administration now shares data with the income tax department, a move that has helped in discovering the instances of tax evasion. He also said that the income tax department confirms the range of turnover, not the exact data of the taxpayer, which has helped in detecting mismatches. At present, there are 12.3 million registered GST taxpayers in the country. 
GST has reduced the average tax incidence as well as prices. It is an important determinant in ensuring that inflation remains under control. Prior to GST, about 14% of the total cost of goods accounted for logistics (in India), a large cost and friction in doing business, while it was 10-11% for Brazil, Russia, India, China and South Africa (BRICS nations) and 9-10% for developed countries. Now, logistics cost in India is about 10-12% of the value of goods, said the experts. "