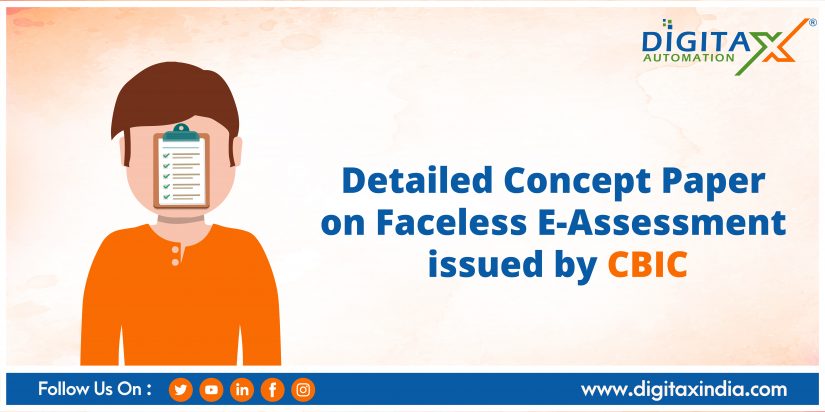 On February 20, 2020
All about GST, Goods and Services, GST Act, GST Blog
With the ever-advancing technologies and the need to make the complex outdated procedures simple, the Central Board of Indirect Taxes and Customs (CBIC) is taking new measures. 
A detailed concept paper on Faceless E-Assessment has been issued by CBIC and it has even asked for suggestions from the stakeholders which need to be submitted by 3rd March 2020. 
CBIC released a notice to the general public and the trade in regard to the launch of Faceless E-Assessment for imported goods. All the members of the trade or stakeholders have been requested to confer their opinions/ views/ comments on the Concept Paper latest by 3rd March 2020. The site on which you can submit your suggestions is dircus@nic.in or uscus4.dor@gov.in which in turn can facilitate finalization of the matter. 
 We have mentioned the pointers covered in the concept paper note for the stakeholders – 
Background.
A journey towards Faceless Assessment.
Existing Structure of Commissionerates.
Future Structure of Commissionerates.
Functions of National Assessment Commissionerates [NACs] and Jurisdictional Port Commissionerates [JPCs].
Proposed National Assessment Commissionerates [NACs].
Procedure for Assessment of Bill of Entry by FAGs.
Speaking Order.
Appellate proceedings.
Review proceedings.
Exchange of communication exclusively by electronic mode and Authentication of electronic records.
Board to specify the format, mode, procedure, and processes.